---
Announcement to All Tenants
Due to the COVID-19 epidemic, in an abundance of caution we will be closing the Lexington Housing Authority front office to the public.
If you are a resident of the Lexington Housing Authority and have questions about your rent/payment, please call 781-861-0900.
At this time, please reserve all maintenance calls for EMERGENCY only!
On Tuesday, March 10, 2020, Governor Baker declared a state of emergency in Massachusetts because of the COVID-19 pandemic. Lexington Housing Authority's top priority is the health and safety of its residents.
---
About the LHA
Lexington Housing Authority provides housing assistance to low income residents through the management of programs such as Low Rent Public Housing and the Housing Choice Voucher Program – Section 8. These programs are income based and the eligibility guidelines are set by HUD. There may be waiting lists for rentals or vouchers and at times the lists may close to new applicants based on the size of and length of wait on the lists. If you are in need of housing assistance in the area please contact the Housing Authority directly to obtain more information about eligibility requirements, availability of rentals or vouchers, the status of any waiting lists and their application procedures.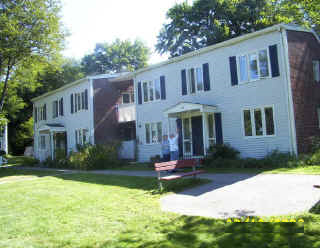 ---
Greeley Village
Located at Tewksbury and Shirley Streets off Bedford Street.
100 Apartments for Low Income Elderly and Handicapped Accessible.
A State Housing Property.
The mission of the Lexington Housing Authority is to provide safe, stable, quality affordable housing for low and moderate income persons; to deliver these services with integrity and mutual accountability; and to create living environments that serve as catalysts for the transformation from dependency to self-sufficiency.
The following applications can be downloaded in PDF format.
Please install a PDF viewer prior to downloading.
Adobe Reader may be obtained from the link below:

Central Waiting List
MASSACHUSETTS
Section 8 Housing Choice Voucher
Centralized Waiting List
Check Your Status
The net household income limits for Federal & State-aided family housing are:
1 Person
2 People
3 People
4 People
5 People
6 People
7 People
8 People
Vice-Chairman
781-861-0900
Assistant Treasurer
781-861-0900
Hours
Monday – Thursday | 8:00 AM – 4:00 PM
Friday | 8:00 AM – 12:00 Noon
Saturday | Closed
Sunday | Closed
PHONE
Main: 781-861-0900
Fax: 781-861-1938
---
LOCATION
1 Countryside Village
Lexington, MA 02420